Public tours continued today, and everything seems to be going well. The Universal Design component of the house continues to be noticed.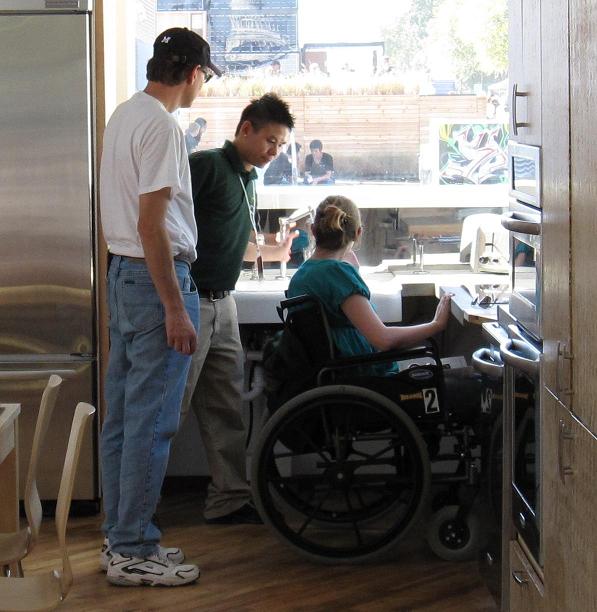 In addition to working hard, the team got the opportunity to interact with former school Alumni. Several area alumni attended for VIP tours and a nice dinner afterward. Some even flew in town to join.
Even the Chancellor came out to show his support for the project and give an update on the status of S&T.
Oh, and there's a people's choice award with text message voting up and running. To vote for us, text House32 to 99503. A listing of the other teams and their house numbers can be found on the Solar Decathlon website (www.solardecathlon.org).