Since we haven't posted many pictures, here are a few that I took in Washington D.C.
This is an interior shot from the hall, looking toward the front door during construction on the National Mall. Each one of those windows on the curved "header" comes apart separately to ship the house.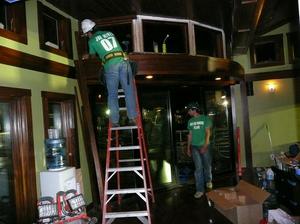 This is a picture of the fully tiled walk-in shower. It even has a built-in seat.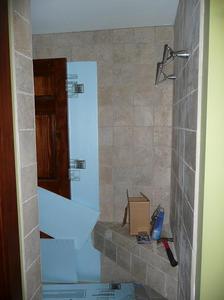 Here is a picture at night still during the construction of the house.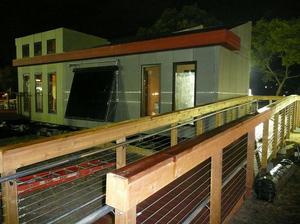 One of the team members is explaining the Watts Radiant pump board during a tour. This board controls all the water in the house. It collects heat from the sun, heats the house by warming the floor with hot water, and also stores hot water for use by the sinks and appliances.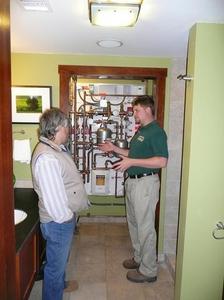 CNBC really liked our house, so they showed it on live TV and also interviewed the Secretary of Energy on our front porch!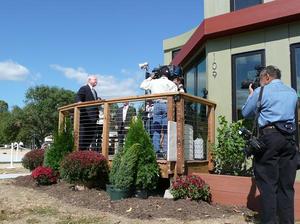 This picture is when the entire team was live on CNBC! A couple even got to answer questions on live TV!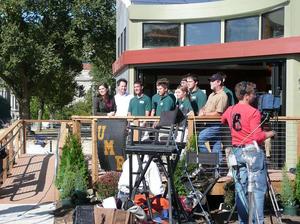 MSM-UMR alumni in the D.C. area all came to support the team. They even treated us to an awesome dinner.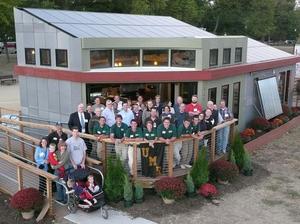 Hope you enjoy looking at the pictures of the house… stay tuned for more as we put the house in it's final resting place back in the UMR (soon to be Missouri S&T) Solar Village.
-Chris