UMR's Solar House's reconstruction on the National Mall is nearly complete. The girls and guys pretty much kept on schedule rebuilding the complex structure, with both modules quickly placed and assembled and the second story components lifted into place without incident. The weather has been great (if you don't mind hot and humid), just perfect for those 12-14 hour days of heavy physical effort. On Sunday all heavy work and generator noise was banned to alow the public to wander around the huge competition site, so the team members concentrated on finishing the interior.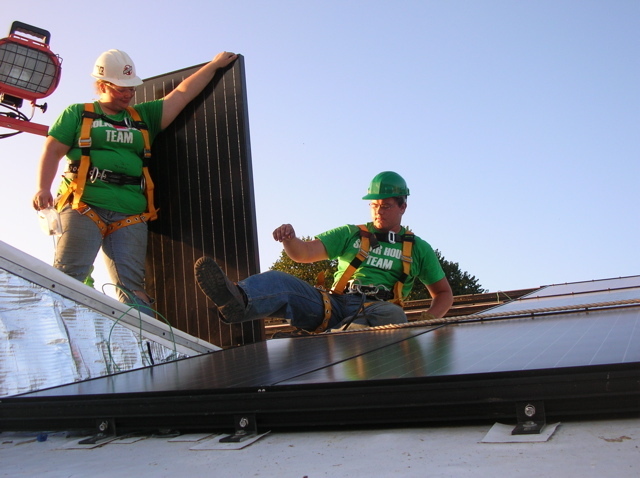 Worsksite safety on is paramount so Nicole Annis and Jacobe Colbert (above) install the last solar panels using safety harnesses loaned by Alberici Construction of St Louis, without fear of falling on students simultaneously finishing up the deck systems. The rest of the day was devoted to finishing up railings and rebuilding the main house entry, which is the keystone of the house's design.


Luke Sudkamp kept busy with a circular saw, but didn't have much time to take in the sights such as the US Capital in the distance. That will come later.