Last weekend a group of awesome UMR Solar House Team members began construction on the 2007 UMR Solar House. Even though it was cold and snow was threatening, they were working hard. Check out the pictures below. (click on them to enlarge)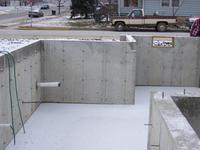 This is the foundation with 2 feet of water and ice. Josh worked for hours breaking up the 3 inch thick ice.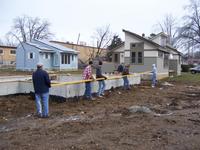 This is the 42 foot long base structure for the entire house. Thanks to Boise Cascade for donating a major chunck of the subfloor! Notice the 2002 and 2005 previous competition houses in the background. This will be the third solar powered in the UMR SOLAR VILLAGE!


Look at those hard workers!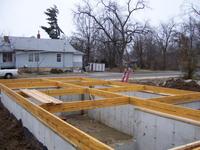 What a beautiful frame! 30 minutes later it's snowing.